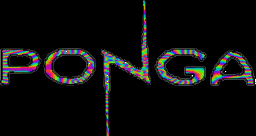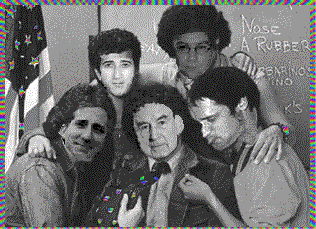 PONGA IS:

A quartet of four bandleaders, Ponga has been touring and recording in North America, Europe, and Japan since 1997. The music of Ponga is 100% improvised.

Dave Palmer ----------Keyboards
Bobby Previte --------Drums------------- Bobby Previte .Com
Skerik -------------------Saxophonics ---- Critters Buggin .Com
Wayne Horvitz ------- Keyboards ------ Wayne Horvitz .Com





PONGA BIOS

Dave Palmer - Has performed and recorded with Chris Isaak, Joe Henry, MC 900 Ft Jesus, Seal, Cake, and Fiona Apple among others. Current projects include the Earl Harvin Trio and the Austin Underground Music Ensemble.


Bobby Previte - Leads his own ensembles including Bump the Renaissance, Latin for Travelers, and Weather Clear, Track Fast. Recordings for Rykodisc, ENJA, and Palmetto. As a sideman has worked with Tom Waits, Terry Adams (NRBQ), Jane Ira Bloom, Ray Anderson, Johnny Copeland and minimalist composer John Adams. Commissioned to create music for The Moscow Circus and appeared in Robert Altman's "Short Cuts.". Latest project - "The 23 Constellations of Joan Miró." Mr. Previte's Discography is extensive.


Skerik - Co-Leader of Critter's Buggin' and Crack Sabbath. Has recorded and performed with Les Claypool, Charlie Hunter, Mike Clark, Fred Wesley, Tuatara (w/Peter Buck), and Stanton Moore, Galactic, Freestyle Candela, Sadhappy, Blowtallica, Garage a Trois, Malachy Papers, Fog City Record's New Legends, among others. A.K.A. Nalgas Sin Carne.


Wayne Horvitz - Current projects include the 4 plus 1 Ensemble and Zony Mash. Recorded and performed with Bill Frisell, Butch Morris, John Zorn (Naked City etc.),Carla Bley, Fred Frith, DJ Spooky and Robin Holcomb. He has been commissioned by the Kronos Quartet and the Paul Taylor Dance Company, done music for Gus Van Sant, and produced records for Eddie Palmieri, The World Sax Quartet, and Bill Frisell among others.




This page is currently under constuction and will be finished in a day or so.